My kids get a four-day weekend for President's Day. We usually take the time off, too, and take a short trip to somewhere nearby. Past trips have included our visit to Universal Studios and downtown LA and our trip to Palm Springs.
Due to the pandemic, we didn't really want to go stay in a hotel somewhere. We thought we might find a nice rental house with a heated pool in one of the nearby desert areas and spend a long weekend there, but clearly plenty of other people had the same idea because we couldn't find anything for less than $500/night. That seemed like a lot of money to pay to go to a different house and not go do anything, so we decided to stay home.
We still took the days off, though, with the idea that we'd find fun things to do in San Diego. One of the things we decided to do was go check out the Los Jilgueros Preserve in Fallbrook.
The preserve is right next to Mission Road. This makes it easy to get to (but watch out, the sign for the driveway is easy to miss!) but also means that traffic noise sometimes interrupts your enjoyment of nature. Still, it was really nice spot. We spent about 45 minutes exploring the easy trails in the preserve. I could easily have spent a little longer, particularly in the section furthest from the road, where we could hear the sound of the birds more than the sound of traffic. However, my 11 year old wasn't as impressed with the walk, and so we left after wandering most of the trails. Not even the little rock garden we came across at the start perked her up.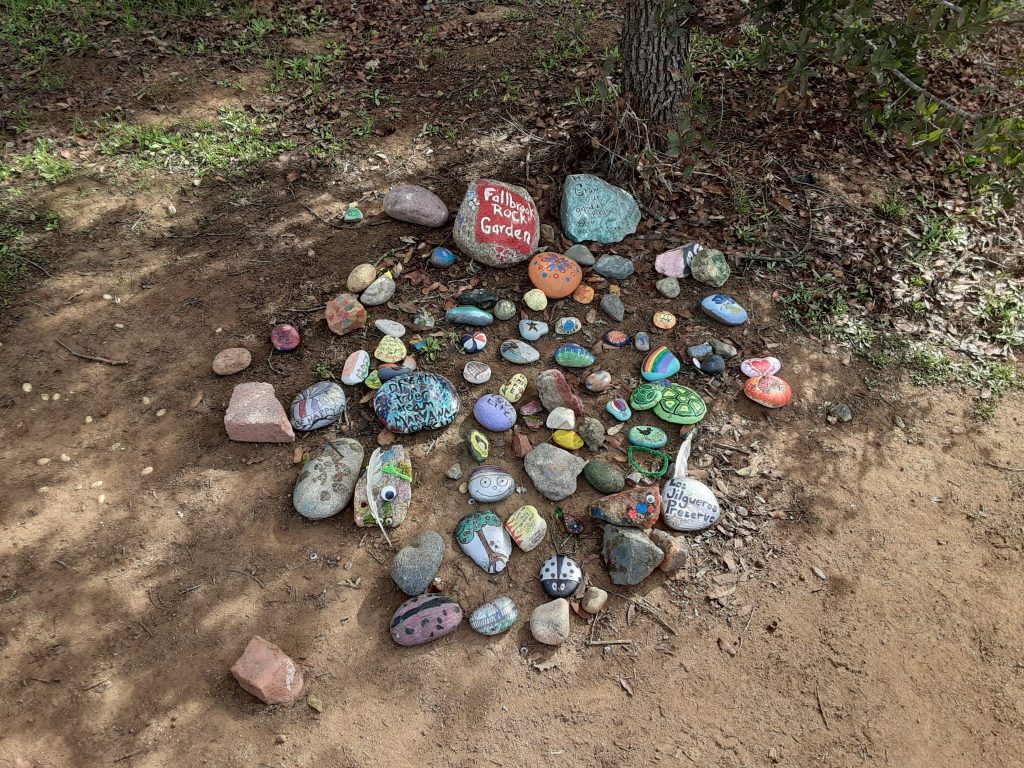 The preserve used to be an orchard and farm, and there are still some old pieces of farm equipment sitting around.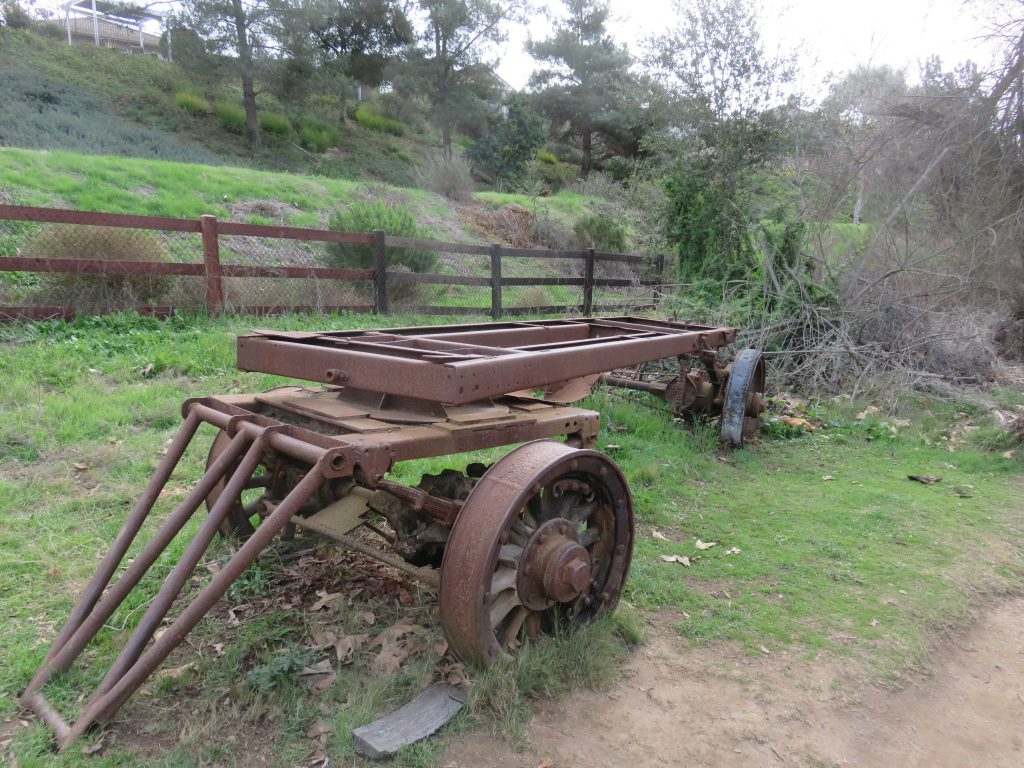 The real draw of the place, though, is the tree-lined paths. Although our weather is nowhere near as cold as it is in most of the rest of the country right now, it is still winter, so the trees were mostly without leaves. Even so, it was a pretty walk.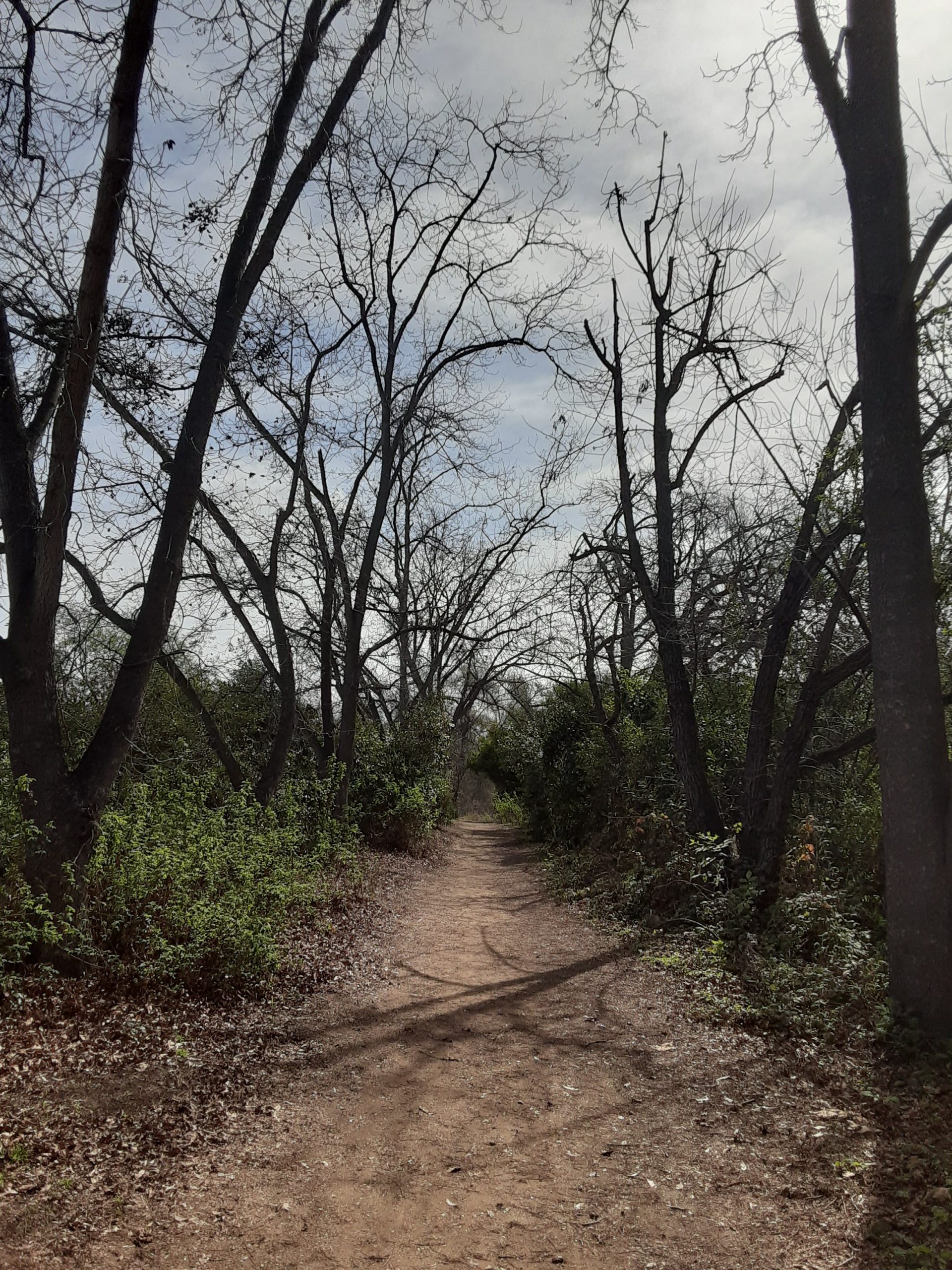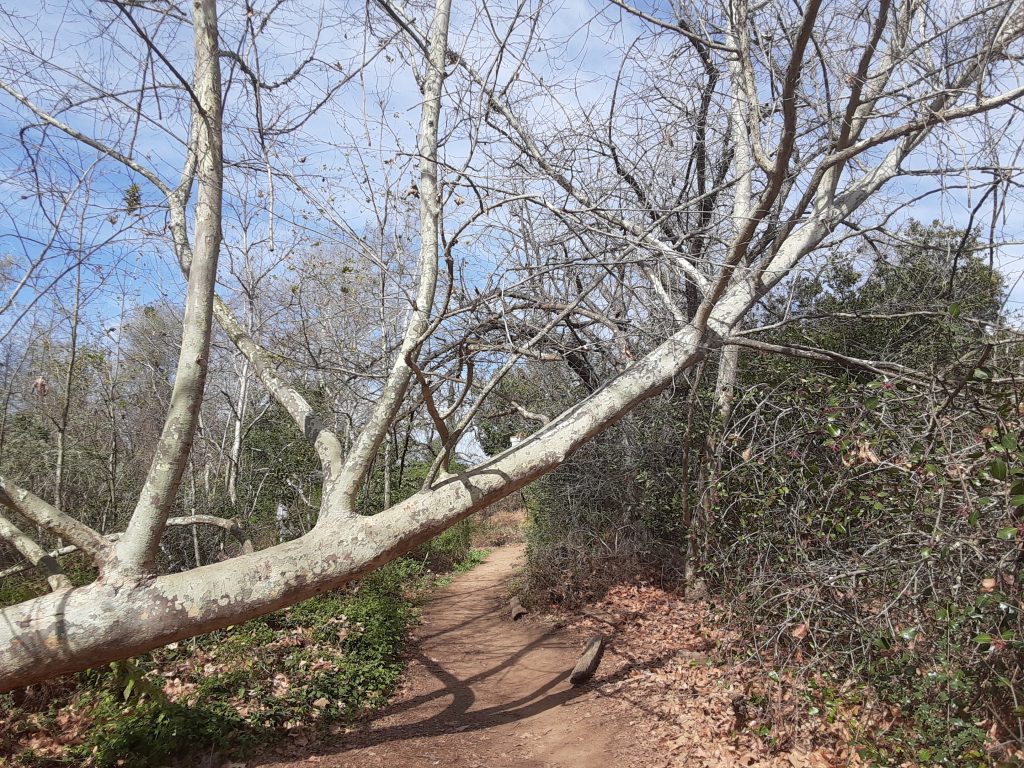 There is a pond and a stream on the site, and clearly it gets marshy in spots when there has been more rain, because there were several sections of wooden pathway.
There are also a lot of "In memory of…" benches, which would have provided nice spots to sit and listen to the birds if my younger daughter had been amenable to that idea. And there was one memorial statue as well which I thought looked nice in this spot.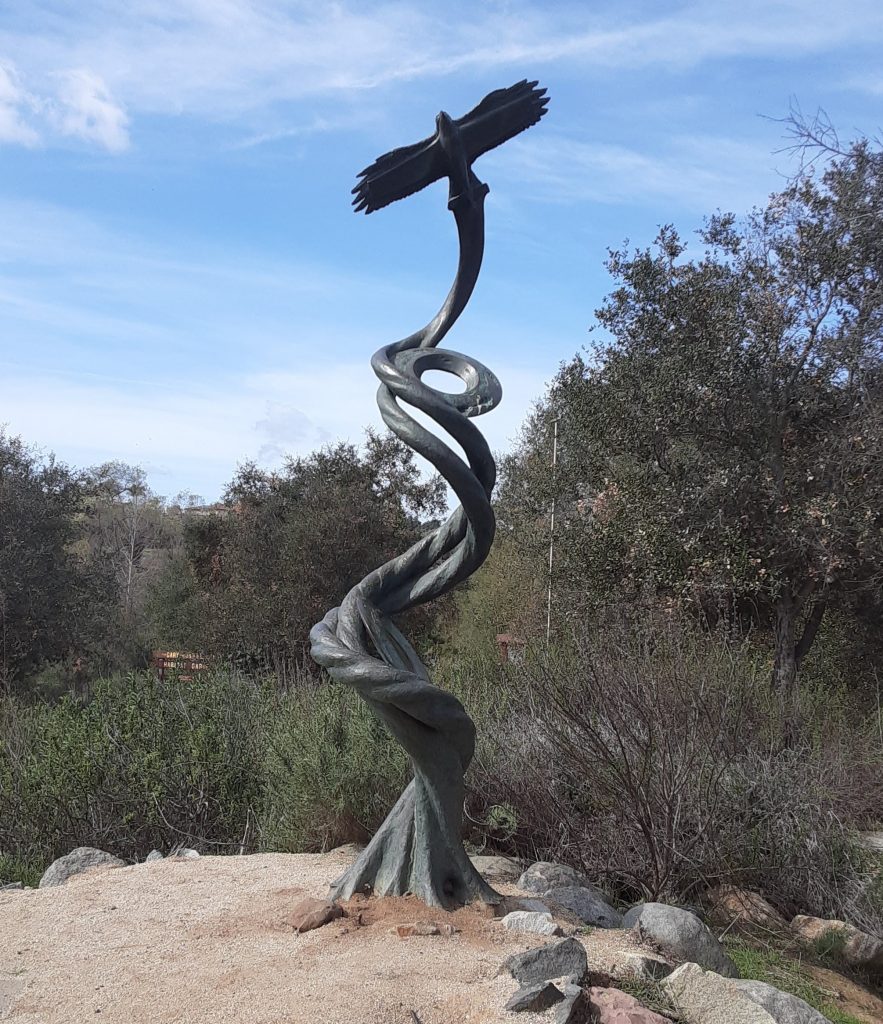 However, my favorite thing I saw at the preserve was a stand of trees with interesting bark patterns. They looked like they were wearing camoflage!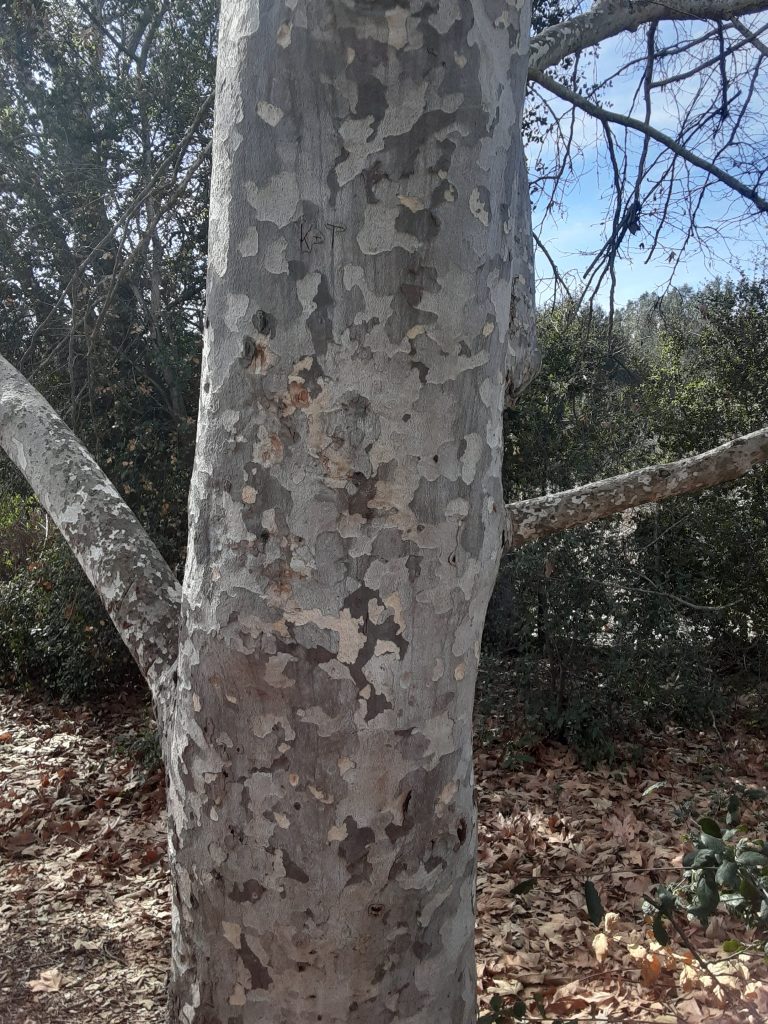 All in all, it was a nice spot.
In more normal times, we would have left the preserve and gone into Fallbrook to find lunch at a nice local restaurant. Although patio dining is open here, we're not really keen to sit near other people with our masks off, so instead of finding a nice local restaurant, we went through a Carl's Jr. drive through and ate lunch at a nearby park. On our way out of town, we drove through the historic main street, and there were several restaurants that looked interesting. Hopefully, next time we visit we can try one of those out!