As you might imagine given that I write a blog about travel, one of the hard things for me in this current moment is the lack of any travel plans. We canceled our summer vacation plans, and I am letting go of the idea I'd been harboring of going back up to LA for a weekend this fall so that the kids could visit The Broad. In the grand scheme of a pandemic, having to cancel all of your travel plans is a very minor thing, but it is a minor thing that makes me sad.
There is a small silver lining to this, though: I have been appreciating my souvenirs from past trips more. I have been sleeping in the Prince Edward Island t-shirt I bought on last year's vacation, and when it gets chilly sitting in my backyard at night, I put on the lightweight sweatshirt I bought at the Copper Bottom Brewery on PEI. I've been buying ice cream more often this summer, and I eat mine from one of the lovely Nova Scotia pottery bowls my parents and sister (who were on last year's vacation with us) gave me for Christmas.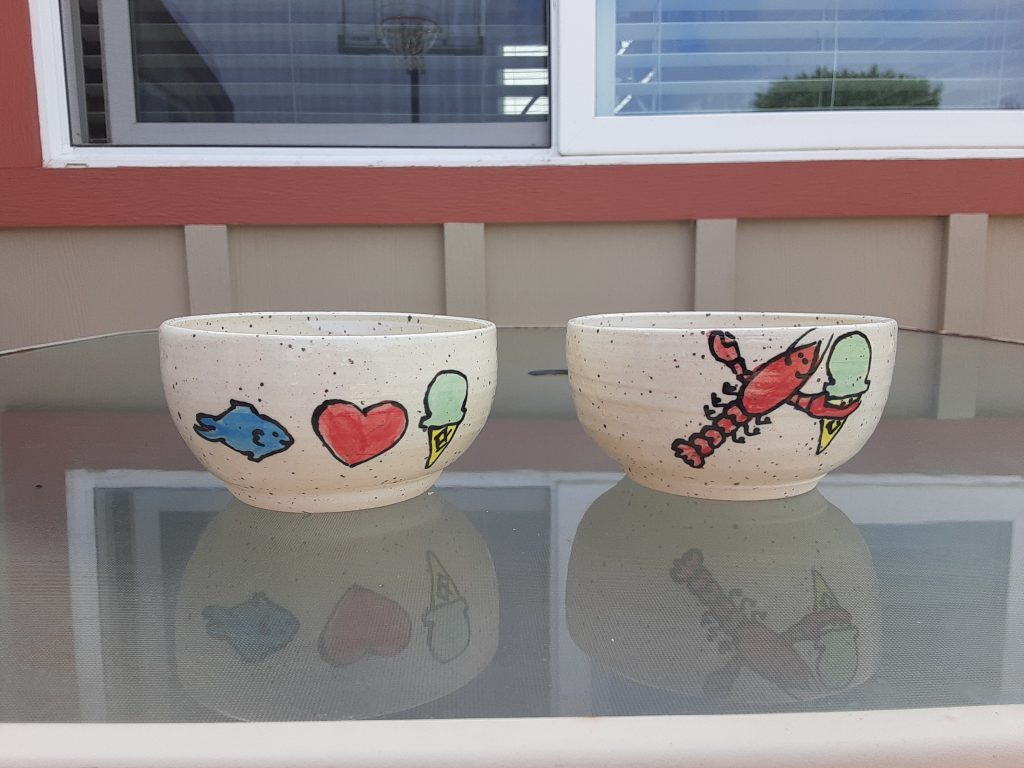 As the list in the last paragraph implies, I tend to favor practical souvenirs. However, my favorite souvenir from last year's trip might be the suncatcher I bought in Halifax. I loved the fields wildflowers we'd see by the road as we drove around PEI and Nova Scotia, and this suncatcher reminds me of them. It hangs above my kitchen sink and makes me smile.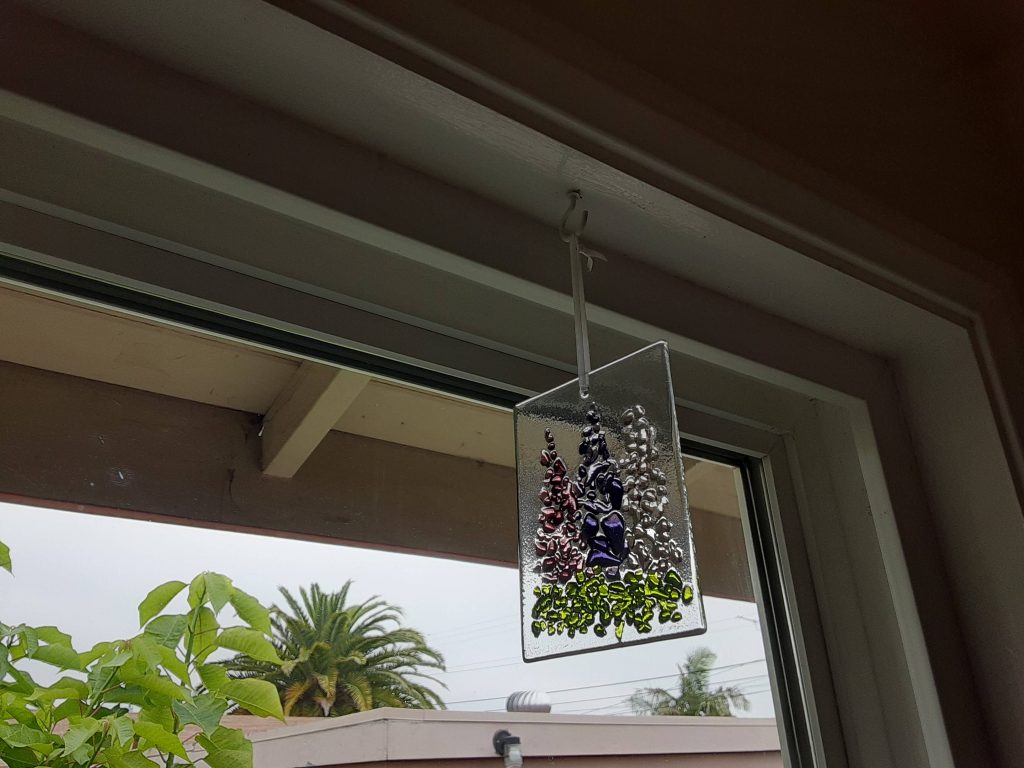 I am enjoying a more recent souvenir, too – a bottle of botanical lotion I bought at the hotel we stayed at during our late February visit to the Valle de Guadalupe wine region in Baja California. I haven't written up that trip yet, and may never get to it. It was a very short trip and the focus was my sister's birthday, but the hotel we stayed at was beautiful and comfortably luxurious. I added a large bottle of the body lotion they provided in the room to my bill when I went to pay and I have been enjoying it for the last couple of months. Every time I use it, I get a brief reminder of the trip and that lovely hotel. Sadly, it is almost empty now.
As I look around my house, I see little reminders of other trips, too. We have some framed postcards we bought in Saint Jean de Luz. They are watercolor scenes of the French Basque region, which was one of our favorite parts of the trip we took to France for a dear friend's wedding. We have several mementos from the four month "Circle Pacific" trip we took not long after we were married. Our fridge is covered with magnets, because we try to buy one magnet on each trip.
Some of these things have been in our home for so long that I no longer really notice them… or at least I didn't notice them much in the "before times." I find myself noticing them more now, and enjoying little moments of reminiscence about past trips.
Once it is safe to travel again, I am sure we'll be back on the road as soon as possible. My husband and I both love to travel, and we're both missing it. But in the meantime, I will try to enjoy the travel memories and mementos I have while enjoying things closer to home.