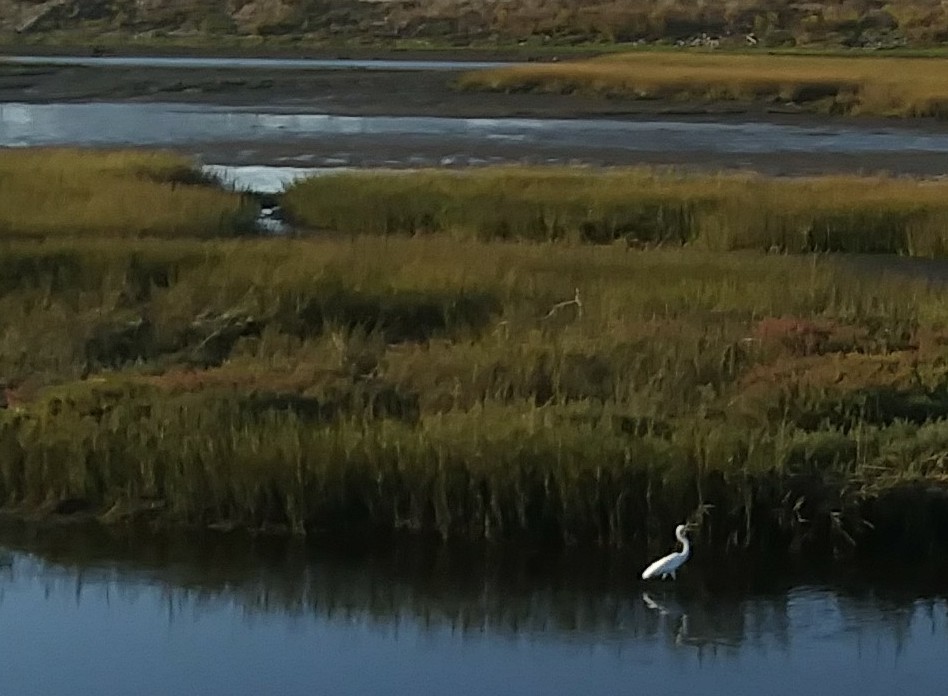 My older daughter had plans with her friends on Saturday, so we took our nine year-old out for a bike ride along the San Diego river. We park near Quivira Basin and ride along the bike path. This time, we crossed over and rode on the south side of the river. There were so many birds! But bike riding isn't conducive to taking a lot of photos, and I only had my phone, not a proper camera… so this is the best I have. I also have some photos of egrets or herons standing in a cluster, watching for fish. I know that's what is in the photo, but it is a little less obvious to someone who wasn't there.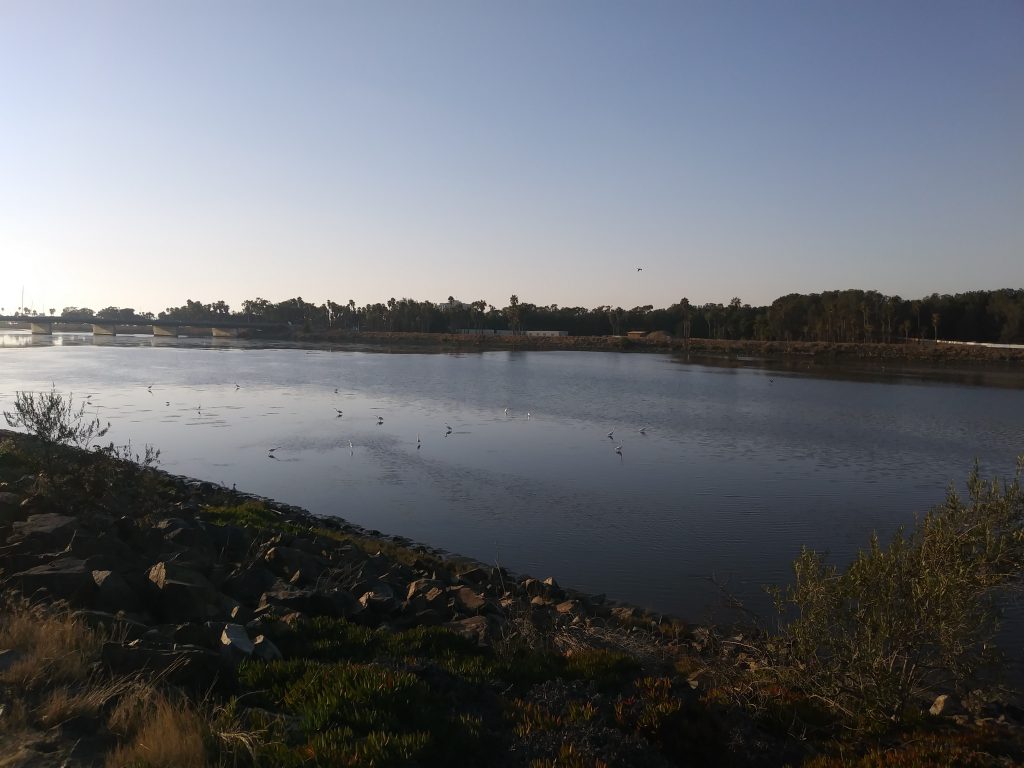 After we finished our ride by the river, we crossed back to the north side and rode over to Sportsmans Seafood for dinner with an unbeatable view.
All in all, a splendid outing.
Where: San Diego River and Quivira Basin, San Diego, CA
When: Oct 12, 2019